Cotopaxi Climbing Tour STX3D01 (3 days/2 nights)
GET TO THE TOP AND TOUCH THE SKY

On this tour you can reach the top of Cotopaxi. Only a few people have ever been on the highest active volcanoe in the world, the Cotopaxi. With us you get the chance to be one of those few privileged people who have been at the top of this wonderful volcanoe. The Cotopaxi National Park, its flora and fauna are a must for nature lovers, climbers, adventurer and everybody who wants to do something special.
Don't hesitate and try it with us to get to the top! We'll do everything we can to make your dreams come true!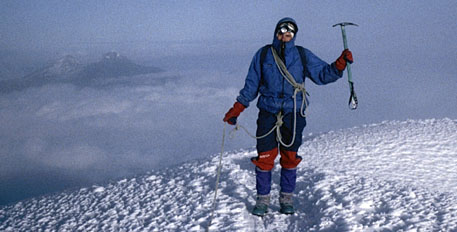 Description: 
Cotopaxi climbing tour 
Code:
STX-3D01
 
Duration:
Three days / two nights
 
Price per person:
1 Pax with 1 guide
2 Pax with 1 guide
2 Pax with 2 guides
390 US$
280 US$
320 US$
 
 
 
 

2 days only

 
1 Pax with 1 guide
2 Pax with 1 guide
2 Pax with 2 guides

 
260 US$
200 US$
250 US$

 
 
 
 Day 1: Early in the morning,we'll drive from Quito trough "The Avenue of the Volcanoes", where you can see many mountains and volcanoes, such as: Pasochoa, Corazón, Rumiñahui, Illinizas, Sincholagua and Cotopaxi Volcano one of the most marvellous mountains in Ecuador with its 5.897 meters of altitude.
Approximately at miday we'll arrive at Cabañas "Paja Blanca" (3.500 msnm) our base in the Cotopaxi National Park where we'll plan our conquest to the top!Later we'll prepare a lunch box and we'll do our first acclimatization hiking at the top of "Rumiñahui" volcano  (4.712 meters above sea level) from the Limpiopungo lagoon. Then we'll come back to our base, have dinner and recover for the next day.

Day 2: After breakfast, we'll have our second acclimatization practice ascending to the first refuge of Cotopaxi located at 4.800 meters of altitude where we will practice in the glacier with all the equipment and our experienced guides. After two hours of practice we'll come back to our base to have lunch and rest during the afternoon in order to be ready for the night when we will conquest the top.
At 22:00 hrs. after eating and the last instructions, we'll start our climbing to get to the top of the highest active volcano in the world.

Day 3:   We'll arrive at the top at 06:00 hrs. (Approximately), we'll take the best picture we have never taken before and come back to our base in order to charge the batteries and get back to Quito. 
Including:
Private Transport from - to Quito
Billingual guide
Accommodation (Cabañas "Paja Blanca" Cotopaxi National Parc)
Breakfast
Equipment
National parc entrance fee
Not included: